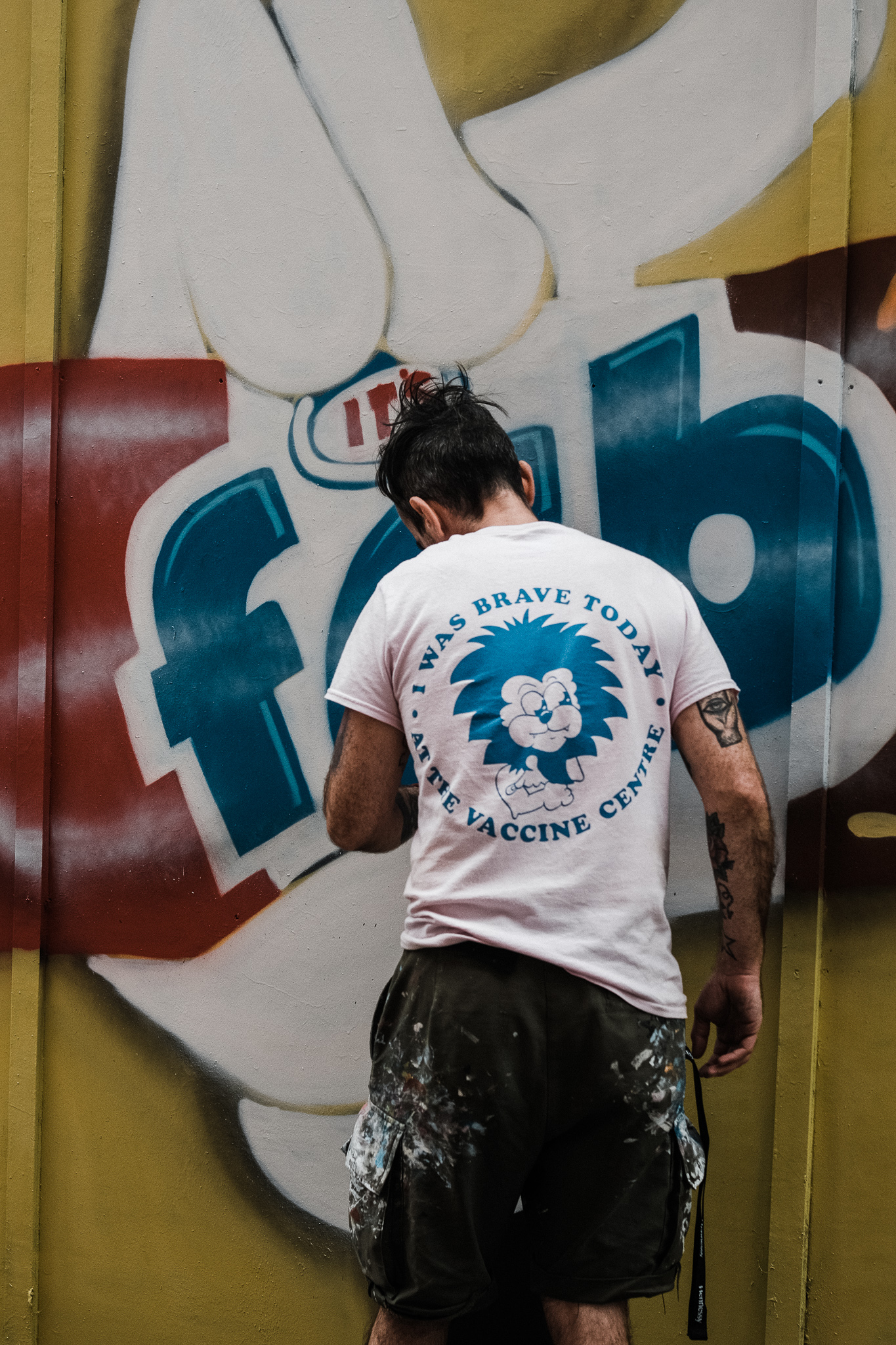 FGB (Francois Got Buffed) is an artist and illustrator based in Belfast

His work is inspired by classic cartoons, skateboard graphics and pop art. All these influences come together resulting in his signature style.
FGB honed his skills on the streets of Belfast, filling the streets with his paste ups and characters. His work has since become bigger, brighter and bolder.
His studio work revolves around print as well as paintings in a variety of mediums including his classic charity shop re-paintings.
FGB has filled the streets across Europe with his work as well as exhibiting and taking part in street art festivals across the UK.
His work has been used by international clients such as Hennessey as well as local companies such as Belfast City Council, Pizzaworks, Blackbird and Ulster Sports Club.

Photo by Neal @ campbellphotography.co.uk

​